Miramar National Cemetery
5795 Nobel Drive, San Diego, CA 92122
(858) 658-7360
Open to the public:
Sunrise to Sunset, Daily
Office Hours:
8:30 a.m. to 4:30 p.m., Monday thru Friday
Closed federal holidays, except Memorial Day
To schedule a burial:
1-800-535-1117
For additional information:
National Cemetery Administration.
Process to bury an unclaimed Veteran in San Diego:
Unclaimed Veteran Burial Process
Upcoming Events (Free and open to the public)
Memorial Day Ceremony (Honoring 50 years of Women in Naval Aviation) – May 28, 2023 at 1 p.m.
Veterans Day Ceremony – Nov. 11, 2023
Fifty new flags fly proudly on the Avenue of Flags following the semi-annual changeout.

Family and friends pay respects to Air Force Brig. Gen. Robert Cardenas at the Miramar National Cemetery, San Diego, California, March 31, 2022. (U.S. Marine Corps photo by Lance Cpl. Jose S. Guerrero DeLeon)

National Cemetery Administration Cemetery Director Development Program Class of 2021-2022 Graduation, Miramar National Cemetery, San Diego, May 11, 2022.

Final Honors – An Aknowledgement of Service to America, honorary horse drawn funeral carriage at Miramar National Cemetery available to any veteran.
---
Miramar National Cemetery Support Foundation
Memorial Day Ceremony 2023
Please join us on Sunday, May 28th at 1 p.m. at Miramar National Cemetery, as we remember and honor the men and women who made the ultimate sacrifice in service to their country. The Memorial Day Ceremony is free to attend, open to the public, and will be held in the Miramar National Cemetery Flag Assembly Area. There will be plenty of free parking at the cemetery with shuttles to the Flag Assembly Area. Chairs will be provided for the outdoor event.
This year's ceremony is hosted by Miramar National Cemetery Support Foundation in conjunction with Ms. Greta Hamilton, the Ft. Rosecrans and Miramar National Cemetery Director.
Our theme will commemorate the 50th Anniversary of Women in Naval Aviation with keynote speaker, CAPT Tamara Graham. CAPT Graham, a U.S. Navy combat helicopter pilot who has served over 30 years in various positions including command, will share some of her experiences as a naval aviator as well as help pay tribute to the brave women whose shoulders we stand upon.
Additionally, the 2022 San Diego Veteran of the Year, Joshua Prado, U.S. Navy Veteran, will share what Memorial Day means to him and our veteran community.
---
National Vietnam War Veterans Day – March 29
If you were unable to attend the National Vietnam War Veterans Day Ceremony at Miramar National Cemetery on March 29, you can watch it by clicking the link below.
---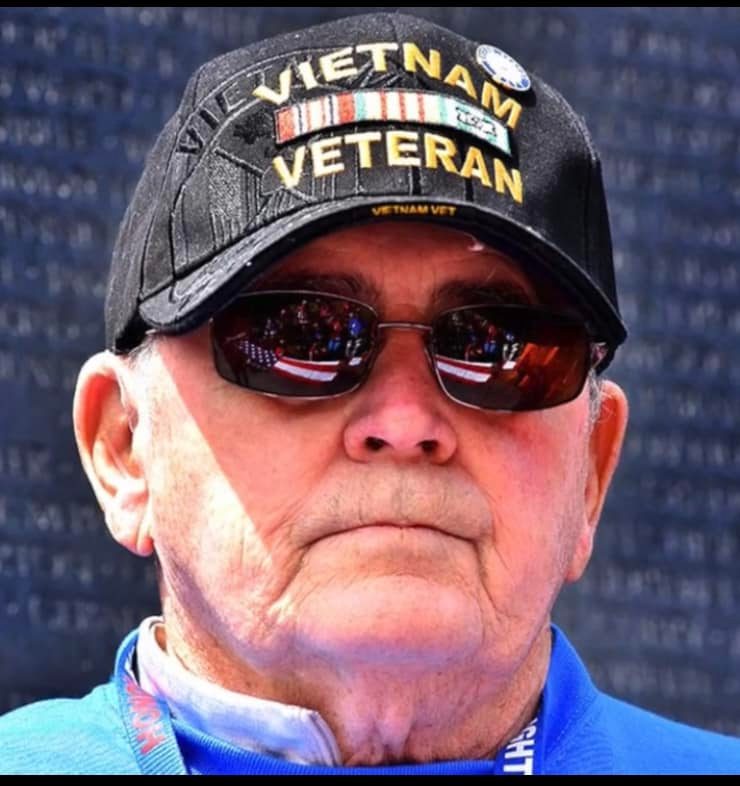 National Vietnam War Veterans Day – March 29
If you served on active duty in the U.S. Armed Forces (at any time) from November 1, 1955, to May 15, 1975, regardless of location, then this day is for you – National Vietnam War Veterans Day.
---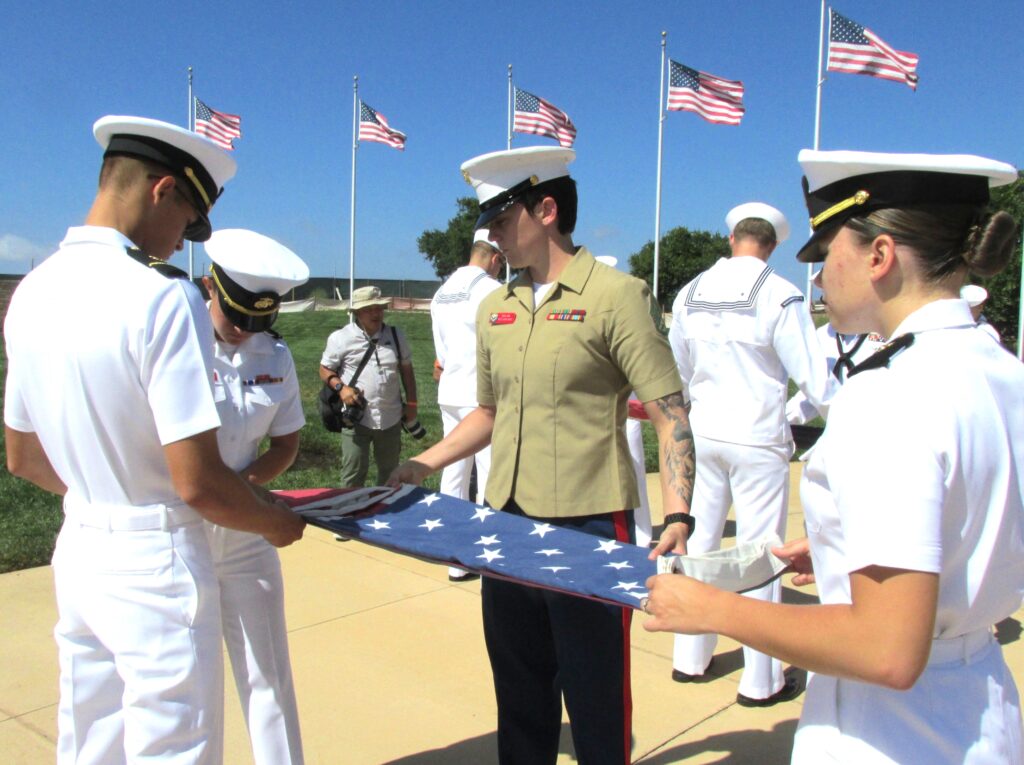 MNCSF gifts flags for fallen Vietnam Veterans
---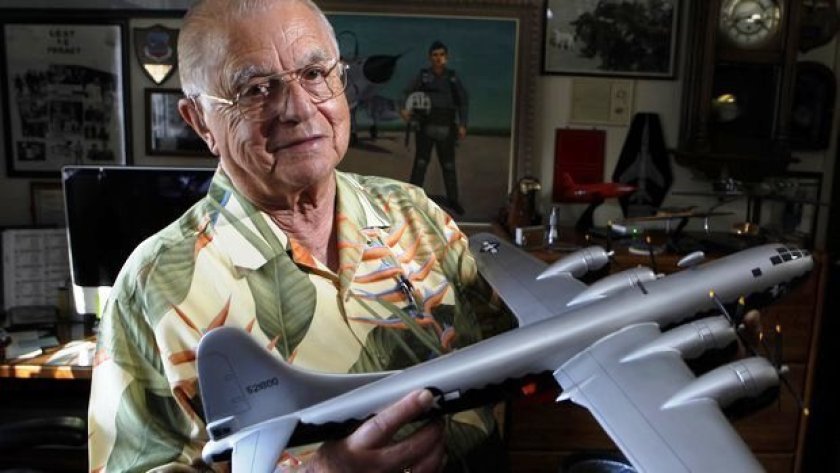 BGEN Cardenas, USAF recognized in Distinguished Flying Cross Magazine
---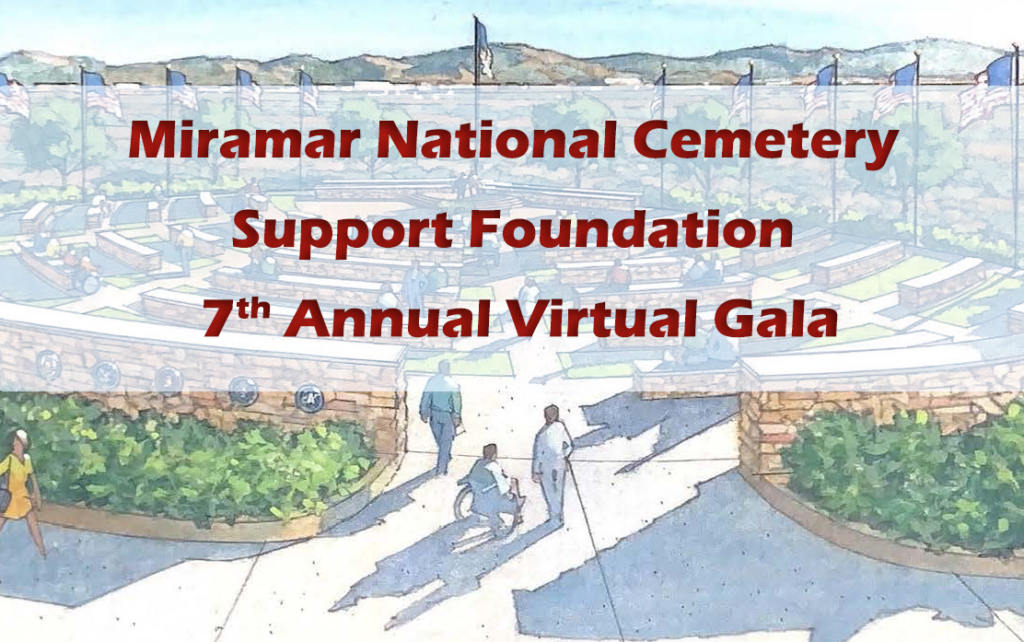 Please join us for our 7th Annual Virtual Gala as we make the big push to round out the funds needed to build the Memorial Amphitheater at Miramar National Cemetery!
---
Latest News: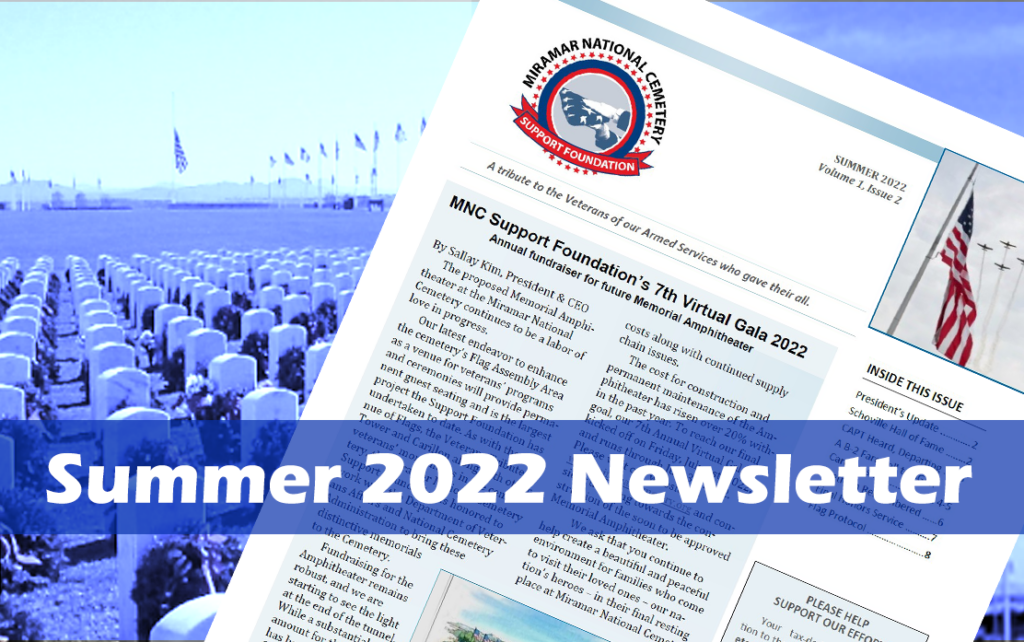 Read Our Latest Newsletter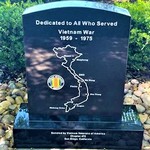 Vietnam Veterans Memorial Dedication
Vietnam Veterans of America Chapter 472 recently installed and dedicated a memorial at Miramar National Cemetery that honors the men and women of the Vietnam War. During the sixteen years of combat action, over 2.7 million military men and women served, and more than 58,000 personnel were killed, as well as the 300,000 who were wounded. This memorial will remember their service and sacrifice.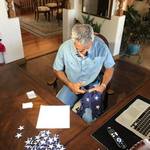 Flag Protocol
Did you know that Miramar National Cemetery is the only National Cemetery with an Avenue of Flags? Just inside the entrance to the cemetery, it is hard to miss the 50 American Flags flying proudly day and night. The Support Foundation is responsible for the upkeep and maintenance of the flags, poles, lanyards, and lighting. Twice a year, just prior to Memorial Day and Veterans Day, the Support Foundation uses donated funds to replace all 50 American Flags.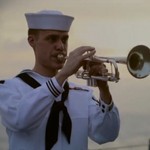 Memorial Day 2022 Ceremony
On this Memorial Day, we remember the men and women of our U.S. military who have made the ultimate sacrifice in service to our nation. This year marks the 80th anniversary of the Battle of Midway; our 2022 Memorial Day ceremony is in remembrance of all the service members we have lost, but especially those during WWII.
---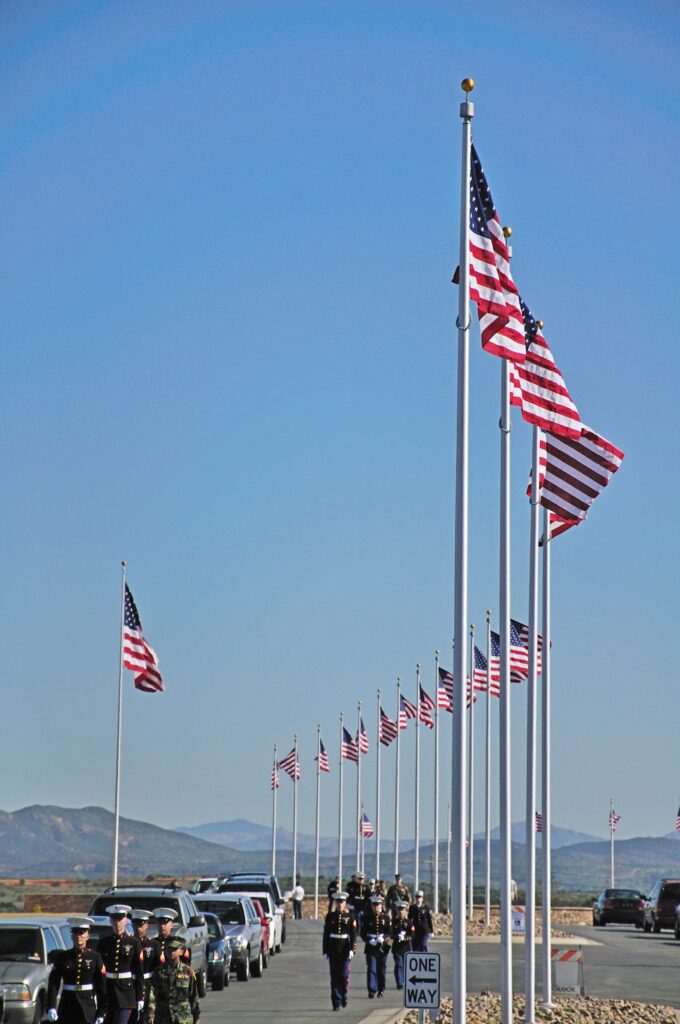 Avenue of Flags: A Decade as Cemetery Focal Point
The Avenue of Flags has stood sentinel over Miramar National Cemetery for 10 years, since its dedication on 28 January 2012, inspiring all who enter or pass by the cemetery. At night, the lighted display can be seen for miles, even by aircraft approaching the city.
---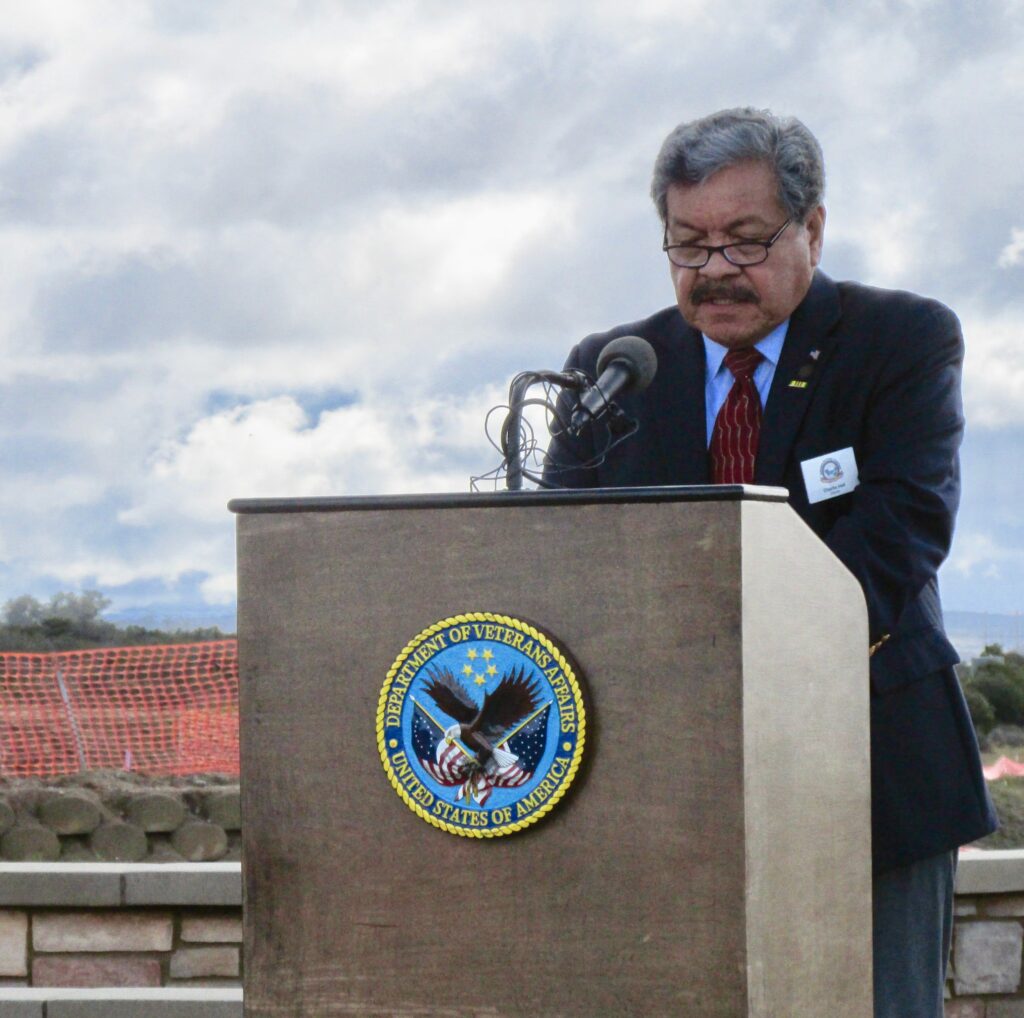 Vietnam War Veterans Day Event at Miramar National Cemetery
The Vietnam War officially ended April 30, 1975, but for Charlie Inot, sights, sounds and smells can still trigger memories of that long-ago conflict. As keynote speaker at a Vietnam War Veterans Day Commemoration at Miramar National Cemetery, Inot recalled his experience as a young soldier.
---
---