Miramar National Cemetery
Click here to play Video

Miramar National Cemetery Memorial Day Service Live Simulcast

Marine Cpl. James Dawson (foreground) and Lance Cpl. Elizabeth Follman of the 3rd Marine Aircraft Wing Band played "Echo Taps" to end the Memorial Day virtual service.

Fifty new flags fly proudly on the Avenue of Flags following the semi-annual changeout, Nov. 1, 2013.
---
Latest News:
Two Notable WWII Veterans Now at Rest at Miramar National Cemetery
Fought in Key Battles in the Pacific and in Europe
(Sept. 27, 2021) Two World War II veterans with remarkable backgrounds—a Marine officer who fought on Iwo Jima, and an Army officer with an historic ancestor—were buried in September at Miramar National Cemetery, and now lie at rest among their fellow veterans.
---
American Ex-POWs Remember the Hardships of Captivity
(Sept. 9, 2021) It was only a small group of ex-prisoners of war who were left to attend the 10th anniversary of the POW monument at Miramar National Cemetery. The black POW flag, flying above the statue of a gaunt prisoner emerging from barbed wire confinement, waved gently in a warm breeze.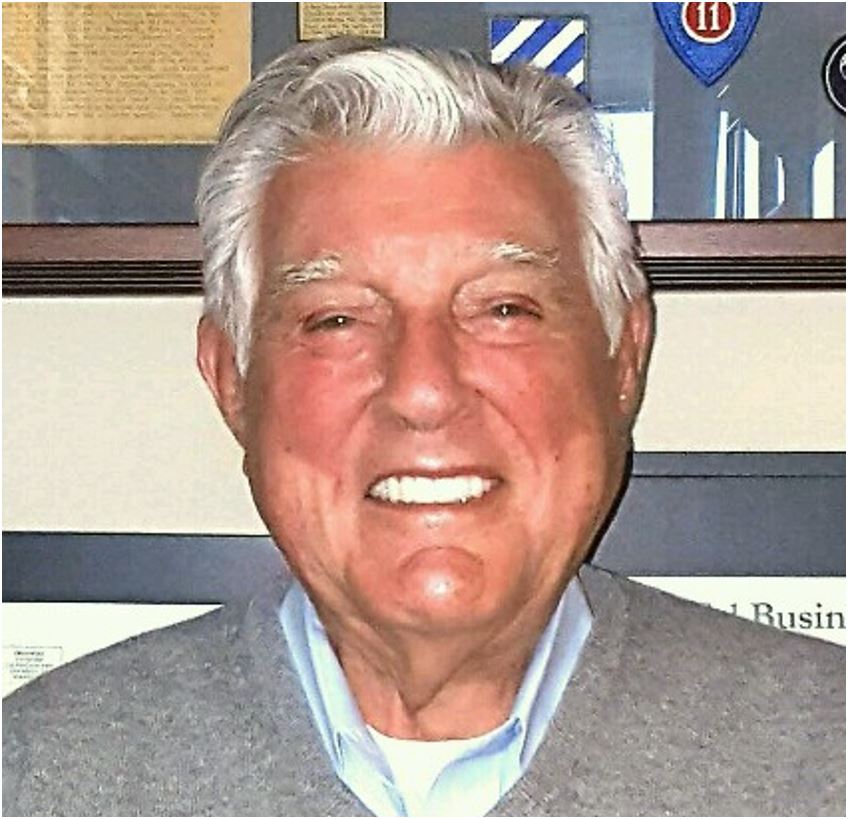 Bob Baker, San Diego Businessman, Veteran, Patriot, and Philanthropist Died Sept. 5
Bob Baker, well-known San Diego businessman, veteran, patriot and philanthropist—and major benefactor of the Support Foundation—died Sunday at his home in Rancho Santa Fe. He would have been 90 years old on October 1.
UDT/SEAL Monument Dedicated at Miramar National Cemetery
(27 August 2021) Navy Special Operations veterans and guests gathered at Miramar National Cemetery, today, to dedicate a first-in-the nation monument to the men and women who sacrificed their lives in service to their country as members of UDT/SEAL team and support units.
COVID-19 Advisory for Fort Rosecrans and Miramar National Cemeteries:
New guidance from the Veterans Administration requires all VA Employees, contractors and visitors to Fort Rosecrans and Miramar National Cemeteries, and to all VA National Cemeteries to wear masks in any common areas or shared workspaces (including open floor plan office space, cubicle embankments, conference rooms and while in VA vehicles).
Masks also should be worn in outdoor shared spaces when physical distancing cannot be maintained for unvaccinated individuals. Individuals attending committal services and ceremonies are required to wear a mask. There is no restriction on the number of people permitted to attend ceremonies or committal services.
Greta A. Hamilton, Director Fort Rosecrans and Miramar National Cemeteries
---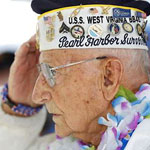 Pearl Harbor Survivor Stu Hedley Dies at Age 99
Stu Hedley, who survived the sinking of the USS West Virginia (BB-48) during the 7 December 1941 attack on Pearl Harbor, died 4 August 2021 at age 99.
---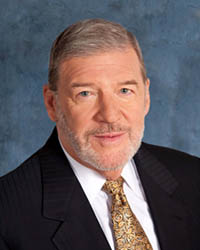 Richard T. Sells, Foundation's last original Board member, retires after 17 years.
Richard T. Sells, who played a key role in the location of a second Veterans Administration cemetery in San Diego, is retiring after 17 years as a founding member, Treasurer and Chief Financial Officer of the Miramar National Cemetery Support Foundation.
---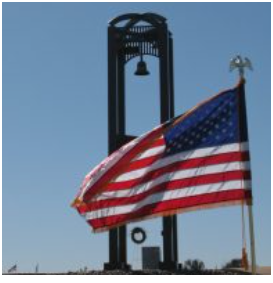 Veterans Carillon back in service at Miramar National Cemetery
After being out of service for several months, the Veterans Tribute Tower & Carillon bell is once again marking the hour. The Carillon also plays patriotic music throughout the day.
---
Sgt. Frank Wada, Last San Diego member of WWII Nisei 442nd Regimental Combat Team dies at age 99
Online article from the San Diego Union Tribune
---
Air Force Veteran Greta L. Hamilton is New Director at Fort Rosecrans and Miramar National Cemeteries
We have come through a difficult time, but as a nation we continue to see improvements in our battle against COVID -19. As a result of the critical gains achieved in San Diego County we have updated our Safety Measures.
---
Army Veteran C. Sallay Kim New President & CEO of Support Foundation
C. Sallay Kim, retired Army intelligence officer and San Diego entrepreneur, has been elected to lead the Miramar National Cemetery Support Foundation as President and CEO. Kim is the owner of Serenity Event Solutions, a firm that plans and manages conferences and events in Southern California.
---