Miramar National Cemetery
5795 Nobel Drive, San Diego, CA 92122
(858) 658-7360
Open to the public:
6 a.m. to 6 p.m., Daily
Office Hours:
8 a.m. to 4:30 p.m., Monday thru Friday
Closed federal holidays, except Memorial Day
To schedule a burial:
1-800-535-1117
For additional information:
National Cemetery Administration.
COVID-19 Advisory for Fort Rosecrans and Miramar National Cemeteries:
The COVID 19 transmission levels have dropped to acceptable levels in San Diego County. The mask requirement for MNC has been lifted. The Cemetery will continue to make masks available for visitors who wish to wear them.
CLICK HERE FOR DETAILS

Family and friends pay respects to Air Force Brig. Gen. Robert Cardenas at the Miramar National Cemetery, San Diego, California, March 31, 2022. (U.S. Marine Corps photo by Lance Cpl. Jose S. Guerrero DeLeon)

National Cemetery Administration Cemetery Director Development Program Class of 2021 Graduation, Miramar National Cemetery, San Diego, May 11, 2022.

CLICK TO READ

Fifty new flags fly proudly on the Avenue of Flags following the semi-annual changeout, Nov. 1, 2013.
---
Latest News:
Memorial Day 2022
On this Memorial Day, we remember the men and women of our U.S. military who have made the ultimate sacrifice in service to our nation. This year marks the 80th anniversary of the Battle of Midway; our 2022 Memorial Day ceremony is in remembrance of all the service members we have lost, but especially those during WWII.
---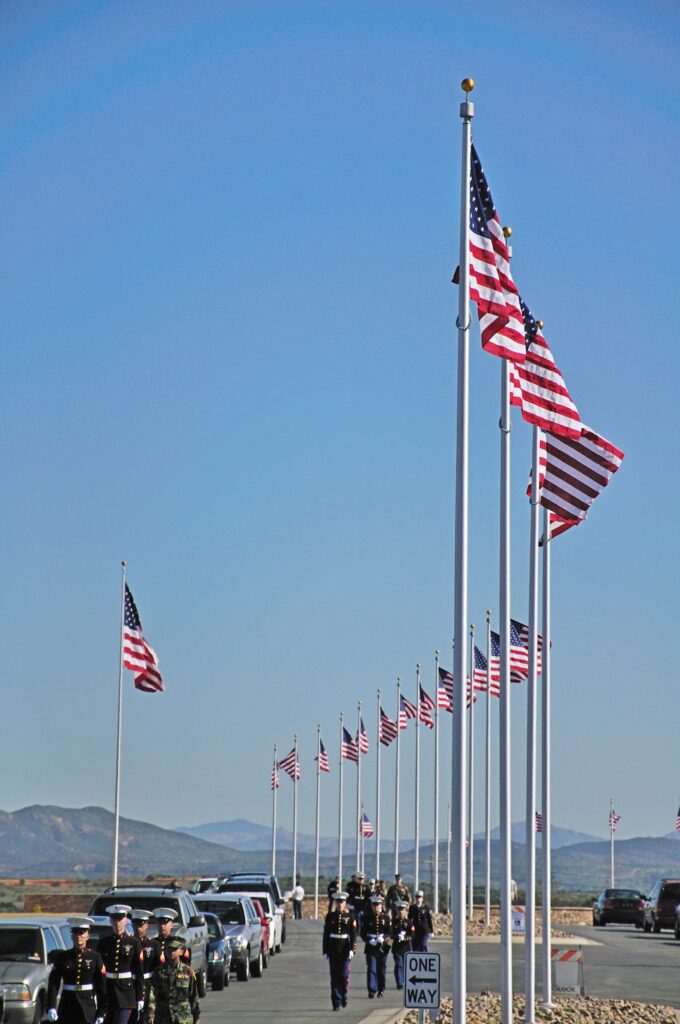 Avenue of Flags: A Decade as Cemetery Focal Point
The Avenue of Flags has stood sentinel over Miramar National Cemetery for 10 years, since its dedication on 28 January 2012, inspiring all who enter or pass by the cemetery. At night, the lighted display can be seen for miles, even by aircraft approaching the city.
---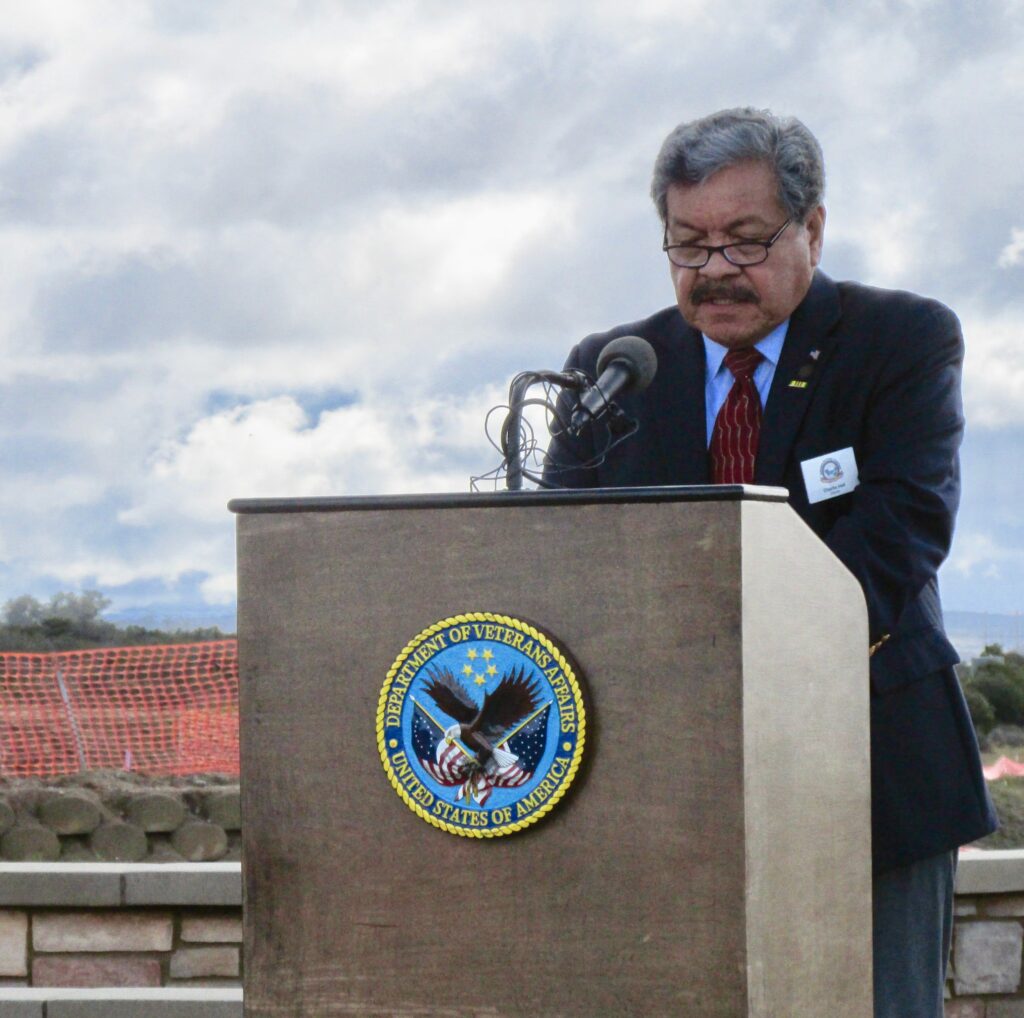 Vietnam War Veterans Day Event at Miramar National Cemetery
The Vietnam War officially ended April 30, 1975, but for Charlie Inot, sights, sounds and smells can still trigger memories of that long-ago conflict. As keynote speaker at a Vietnam War Veterans Day Commemoration at Miramar National Cemetery, Inot recalled his experience as a young soldier.
---
Brig. Gen. Bob Cardenas Service at Miramar National Cemetery
Beneath a sky heavy with dark clouds that mirrored the solemnity of the occasion, a committal service was held at Miramar National Cemetery for retired Air Force Brig. Gen. Robert L. Cardenas.
Aviation Legend Brig. Gen. Robert L. Cardenas Dies at 102;
Air Force combat leader, bomber and fighter pilot, was key figure in securing federal approval for Miramar National Cemetery
(March. 14, 2022) A legendary figure among the nation's military aviators, and a leader in the San Diego veterans' community—retired Air Force Brigadier General Robert L. Cardenas—died on his 102nd birthday, March 10, 2022, while hospitalized at Sharp Memorial Hospital.
Born in Mexico, He Became an American Hero
Born in 1920 in Mérida, Yucatán, Mexico, Robert Cardenas and his family moved to San Diego when he was 5 years old. Excelling in math and physics in high school, he attended San Diego State University, then in 1939 enlisted in the California National Guard. In 1940, he was designated an aviation cadet, and was commissioned as a second lieutenant in the U.S. Army Air Corp in July 1941.
Flew Jet Fighters During Korea and Vietnam
During the Korean War, Lieutenant Colonel Cardenas flight-tested new jet fighters and bombers and then was assigned as commander of the 51st Fighter Interceptor Wing on Okinawa. On his return to the States, he was named chief of the Aircraft and Missiles Program Division at the Pentagon.
Federal, State and Veterans Leadership
In 1983, President Ronald Reagan appointed Robert Cardenas the California coordinator for the Southwest Border Economic Action Group. In 1985, California Governor George Deukmejian named him chairman of the Juvenile Justice and Delinquency Prevention Advisory Group.
---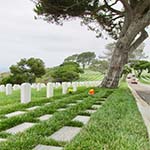 Gravesites Available at Fort Rosecrans National Cemetery
Fort Rosecrans National Cemetery recently conducted an audit of gravesites set aside for surviving spouses and identified a few relinquishments.
---
---