Grounds Work at Miramar National Cemetery Will Improve Appearance, Reduce Maintenance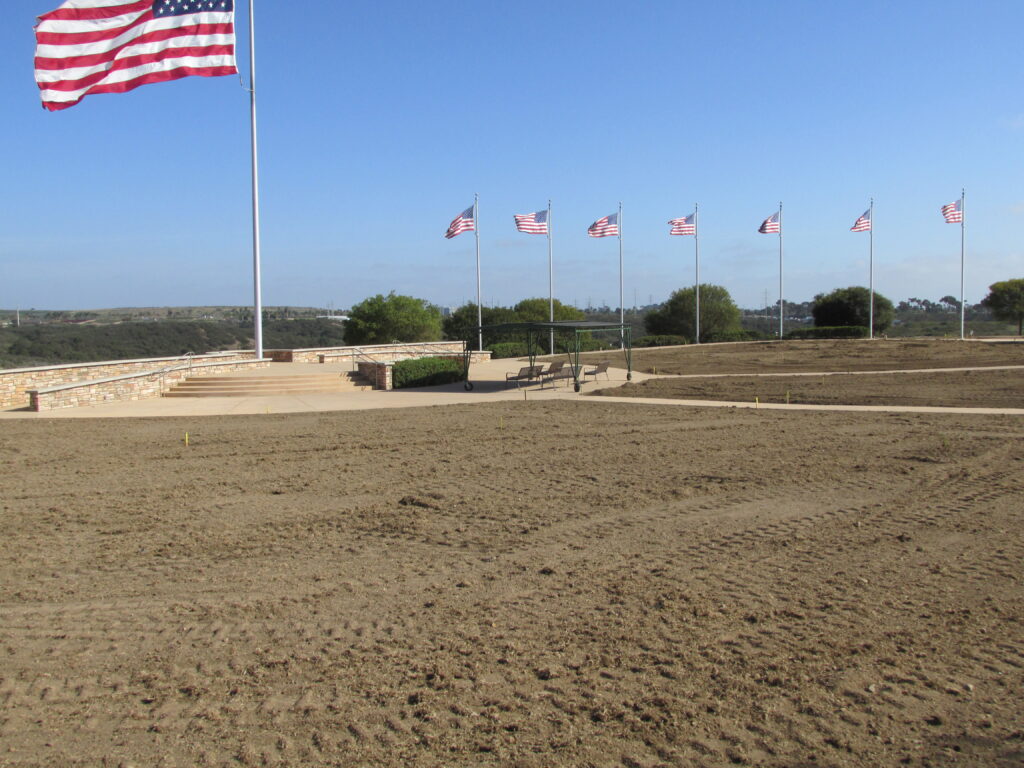 Miramar National Cemetery is replacing turf throughout the cemetery to improve appearance and reduce overall maintenance cost. All grass surfaces will be impacted. The project is expected to be complete by August 2021.

"Please pardon the appearance," said Greta Hamilton, the cemetery director of Miramar and Fort Rosecrans National Cemeteries. "The cemetery will not be up to our National Shrine Standards while we're going through the turf replacement process."

Replacing turf involves treating the existing turf and then removing it, tilling the soil, re-grading the gravesites, and sodding with new grass. The result will be a much healthier, thicker turf that needs less water to maintain once it is established.

Visitors will notice signs and work indicating Miramar National Cemetery is in the process of renovating the turf. Once initial re-sodding is complete, it will need a couple of weeks to establish.

During this time period, visitors should limit walking in these areas as much as possible, but should not hesitate to visit or place flowers at a gravesite.